ENRICH Paris meeting
Tue, 02/03/2009 - 12:42 | by sergej
The annual meeting of ENRICH project partners has been organized by SYSTRAN in Paris. The meeting took place in the very heart of the technological innovations of Paris - Grande Arche in La Defense.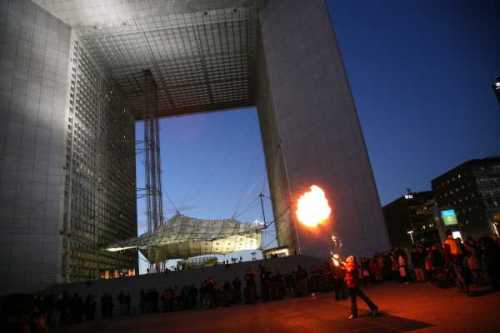 The main scope of the meeting was annual review of the work done, online presentations of some lately developed features of the Manuscriptorium Clone and preparation for the annual reporting and annual review.The summary of the final ENRICH TEI P5 was presented by Lou Burnard from Oxford University.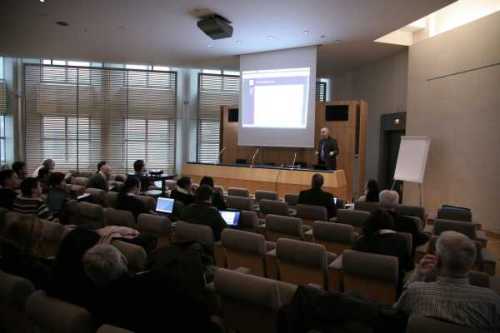 The online demonstrations of the personalized collections, translation of records, current progress of migration to TEI within the system and integration of data provided by the content partners suffered with technical difficuluties but finally the necessary information was provided by the technical coordinator, Tomáš Psohlavec from AIP Beroun. The Translation Stylesheets and online translation tools recently installed by SYSTRAN were also demonstrated by Elsa Sklavounou.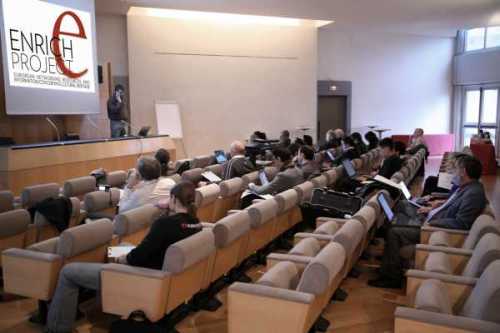 The next ENRICH meeting will be held in Vilnius at 26.-27.3.2009. The meeting will be accompanied by the workshop for the associated partners. All representatives of the institutions holding manuscripts and willing to present them via common Manuscriptorium platform are kindly invited for participation. For more information please check the invitation letter.